Discover Florida Realty is able to offer our clients a full range of home remodeling and update services virtually in-house, through our affliated business FLC REMODEL. FLC REMODEL is a division of Florida Leisure Communities, one of Central Florida's largest and most respected builders.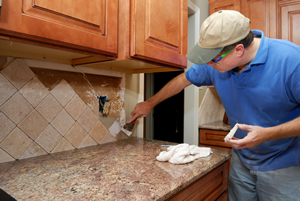 For both home buyers and sellers, we make it easy to plan the home updates you want and need. Just ask your Discover Florida Realty agent to set an appointment with an FLC Remodel representative. He or she will come to your home, discuss the plans you have in mind and offer your a written proposal with no cost or obligation.
If you are selling your Central Florida home, simple inexpensive home updates might help you sell faster and at a higher price. Just a simple flooring update or new kitchen or bath countertops can often dramatically change the appearance of your home and make it much more attractive to buyers.
And if you buying your home, you'll love knowing exactly the price of the home updates and modifications you want before you make the deal.
Our partnership with FLC Remodel is one more reason to choose Discover Florida Realty when you are looking to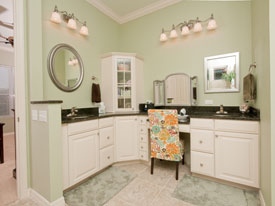 buy or sella home in beautiful Central Florida. Not only can we help you choose the "perfect" home, but we can also help make it even more perfect with home updates by FLC Remodel.
For more information on FLC Remodel, visit their website at www.flcremodel.com or ask your Discover Florida Realty representative for a brochure.